Dear readers,
South Korea Issues Arrest Warrant for Do Kwon
We have received this information from our sources:
South Korea has issued an arrest warrant for Do Kwon, the embattled founder of Terraform Labs. It comes four months after the Terra blockchain suffered a spectacular collapse — dragging LUNA and the UST stablecoin with it. Countless investors lost billions of dollars as a result of their demise, and it also sent shockwaves through the wider crypto market.
According to Bloomberg, a court has also issued arrest warrants for five others on allegations that they violated South Korea's capital markets law.It's understood that all six are based in Singapore at present. Investigations into Terra's collapse have been taking place in the U.S. as well as South Korea, with UST's failure sparking newfound scrutiny of algorithmic stablecoins.
Kwon was asked how he felt about the prospect of jail time in an interview with Coinage last month, he replied by saying: "Life is long."
Prosecutors also raided the home of Daniel Shin, the co-founder of Terraform Labs, back in July — and Kwon said he felt "terrible" about it. During the Coinage interview, Kwon was also asked why he hadn't gone back to South Korea.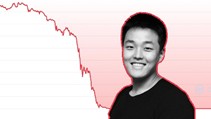 "It's kind of hard to make that decision. We've never been in touch with the investigators, they've never charged us with anything."
Free legal advice:
If you are a victim, in this case, do not remain passive. The previous cases and experiences have shown that the owners and founders of this and similar projects have retained a great deal of investors' assets for themselves. These individuals are liable to have their private assets confiscated as well to make the victims of their alleged fraudulent activities whole again. You, as a victim, should submit your claim to the presiding authorities to have a chance at retrieving your investments.
Kind Regards,
Zoran Miljakovic
Attorney at Law